We love pretty much everything about traveling.
Notice we said pretty much everything.
Though we are a glass-half-full sort of duo, it's hard to ignore that packing your toiletries is never easy. Even if you're not limited exclusively to the 3-1-1 carry-on rule, does anyone travel with their full size beauty regiment? It can't just be us that pares down on the road… can it?
Assuming we're all in the same boat, ladies (and, let's be honest, gents– you guys aren't the grab-and-goers you'd like us to believe, either), here are our six travel beauty essentials…
And stay with us til the end, because we're giving one of 'em away!: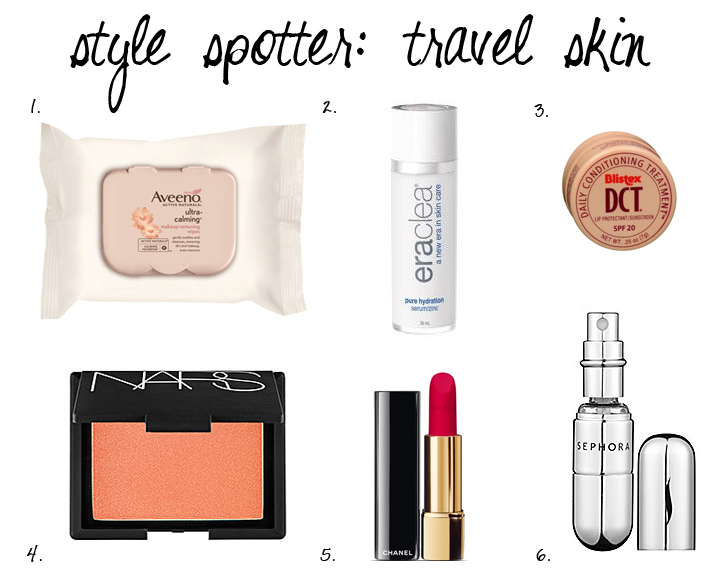 2 // Face Hydration. Admittedly, our least favorite part of flying is the post-flight "airplane skin"–a stubborn dryness that doesn't quite go away for a few days and no amount of complimentary hotel lotion can cure. eraclea's Pure Hydration Serum/Zinc is our new best friend. Actually, most of their line is our new best friend, but we especially love the serum because you just need a little dab and it's well within the 3-1-1 rule we loath.
http://thelazytravelers.com/style-spotter-travel-skin-a-giveaway/